Navigation in Metro Manila
Here's a little fearless forecast, pretty soon all motorists will have some sort of GPS navigation being used to aid their journey on a daily basis. Whether it's a car-mounted GPS module like Garmin or an Android-based MotoNav that works together with Google Maps. Different brand and models will soon flood the market as they become more and more affordable. In the hardware area, Garmin is the clear winner as a lot of mapping software are compatible with it including the crowd-sourced
OpenStreetMap
.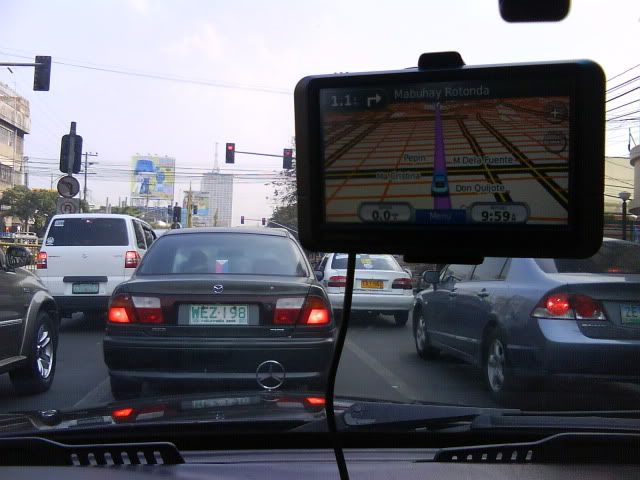 In the U.S. and in other developed countries GPS navigation works almost perfectly including street addresses and their exact pinpoint location. The Philippine map for Garmin, however, is still a work in progress which is available from different sources such as from esambale.wikispaces.com, Roadguide.Ph. These maps are updated almost on a daily basis for new roads, new detour, new POIs, new routes, the author is also one of the most active contributors.
My latest Garmin upgrade is the Nuvi 295W, if you haven't tried any of these Garmin devices, it talks. My 295W is loaded with OpenstreetMap PH for Garmin, I got this wonderful device from Philippines' premiere online shopping site
Goods2Send
, this site also sells downloadable Garmin Maps that doesn't require MapSource to install and a version available in SD or microSD card.
So far I've used this device as far as Subic up north and Cebu down south, though not as excellent as the U.S. map, the Philippine map covers almost of the physical roads anyone can tread on, almost all of the existing POIs (points-of-interests) and the new ones. Since mapping the Philippines is still very much a work in progress, I'm pretty much confident that there are a lot of opportunities still waiting to be realized in relation to GPS navigation in Metro Manila which is relatively new. Some of these opportunities will come from location-based advertising, various map renditions, competing map providers for more accurate navigation, lower price points to compete with mostly gray-market GPS retailers.